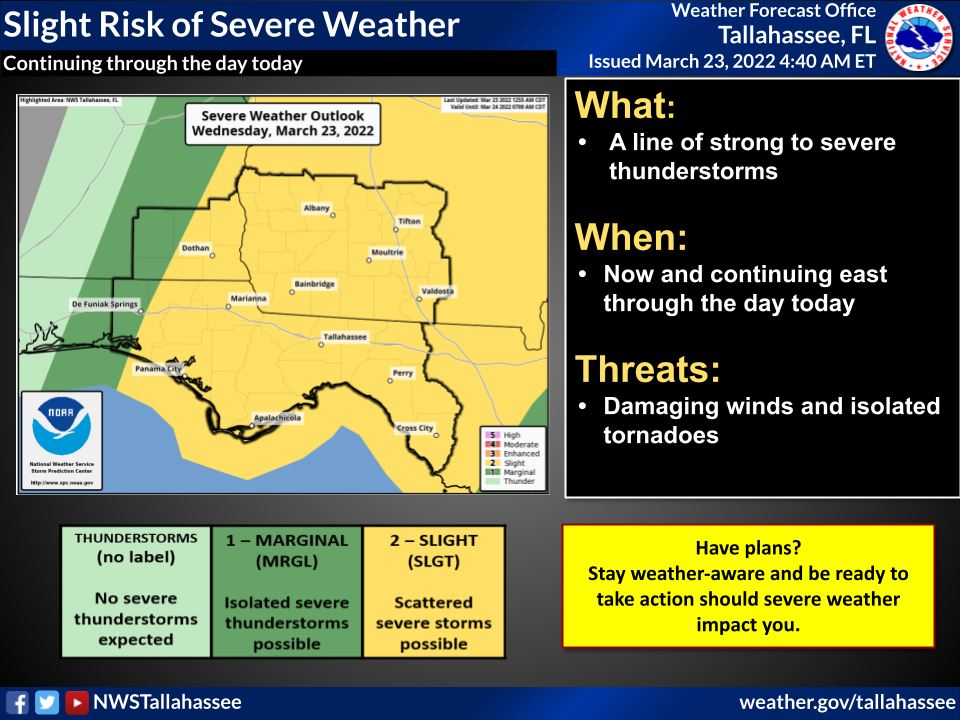 There is the potential for severe weather today, March 23, 2022. 
Please stay alert of the weather as you plan your day.  If you see water over the roadway, turn around and do not attempt to travel through the water (turn around-don't drown).
Know the difference between a Tornado Watch (weather is favorable for a tornado) and a Tornado Warning (a tornado has been spotted near you - take shelter immediately).