Mission Statement
The Quitman Fire Department is a professional organization of highly trained and dedicated personnel committed to protecting life and property of our customers by providing quality community fire and safety education, mitigation or fire, medical and other emergency problems through developing, planning and implementing new strategies to best serve a diversified community.
The City Of Quitman runs Fire and Rescue.
Call for Burn Permits
Permit to burn wood, paper, leaves, and grass trimmings.
Name, phone number and address required for location of Burn.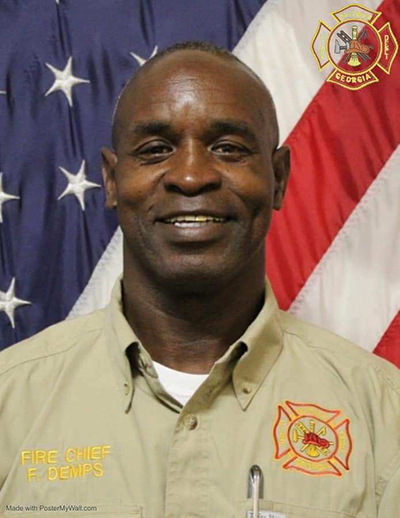 Floyd Demps
Fire Chief
205 South Madison Street
Quitman, Georgia, 31643
Phone: (229) 415-2787